Sponsored by the San Juan Island Family Resource Center with a generous grant from the PeaceHealth Community Benefit Fund.
Find ways to claim your calm, keep breathing, and make connections count with this three-week online learning series. Mondays from 6-7 pm PST beginning September 28.
---
Self-Regulation and Co-regulation
September 28
Bring your observer into play, get keys to navigating challenges with ease, and learn to be grounded amidst rapid change. Discover how to breath together, stay in learning, and build relationships. *Develop a set of personal practices you can use daily.
---
Calm in Connection
October 5
Grow your capacity to be calm in connection: connect with yourself first. Auditory and visual processes function differently in survival mode/stress response. Your inner state counts! *Access your social engagement system and core breath practice.
---
Coming Out of the Panic Zone
October 12
The perception of danger can shift the body to panic in a second (fight, flight, or freeze reflex). Likewise, known practices support the body to come out of panic mode. *Connect to the body's natural state of ease and balance. Please have your video on if possible and comfortable. It is a mirror, bio-feedback tool. The video allows us to see the positive impacts of what we are learning on each other!
---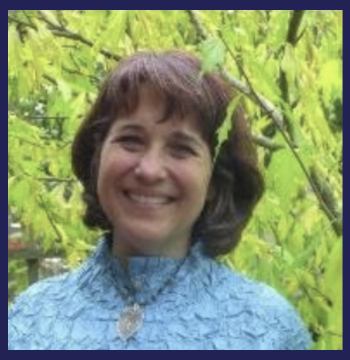 Teresa Posakony's work is dedicated to creating healthy and resilient communities and organizations. She is a leadership and organization development consultant that brings the Neurosciences home with simple and fun practices we can use to exercise our Resilience more. She brings to her work extensive training in mind/body practices and a dedication to creating Trauma and Resilience Informed organizations. Teresa invites everyone to "Step Into the Neurobiology Lab of YOU!" Take this opportunity to see what works best for YOU! What helps YOU create more EASE as you navigate life and our current challenges. Come ready to ENGAGE! You're also encouraged to share what you learn! – "Each one, teach one." http://Emergingwisdom.net
---
---
Serie de Talleres de Co-regulación
Sponsored by the San Juan Island Family Resource Center with a generous grant from the PeaceHealth Community Benefit Fund.
Encuentra las maneras de encontrar la calma, mantener la respiración y hacer que las conexiones cuenten con esta serie de tres sesiones de aprendizaje en línea. Miércoles de 6 a 7 PM PST.
---
Auto-Regulación y Co-regulación
septiembre 30
Trae a tu observador al juego, obtén claves para navegar con calma los distintos retos, y aprender a tener los pies en la tierra a pesar de los rápidos cambios. Descubre cómo podemos respirar juntos, permanecer aprendiendo y desarrollar relaciones. "Construir una serie de prácticas personales que podrás usar en el día a día.
---
Calma y Conexión
octubre 7
Desarrolla tu capacidad para estar en calma en conexión: conéctate contigo mismo primero. Las funciones y procesos auditivos y visuales funcionan de manera distinta cuando estamos en modo de supervivencia/ respuesta al estrés.  ¡Tú estado interno cuenta! *Acceso a Sistema social de participación y prácticas de respiración básicas.
---
Saliendo de nuestra zona de pánico
octubre 14
Tu percepción de peligro puede cambiar a nuestro cuerpo a un estado de pánico en tan solo un segundo (reflejo pelea, huye, congélate ~ fight, flight or freeze réflex). De la misma manera, buenas prácticas apoyan a nuestro cuerpo a salir del modo de pánico *Conéctate con el estado natural de tu cuerpo en calma y balance.
Por favor ten tu video activo de ser posible y te es algo que no te moleste. Es tu espejo, una herramienta de retroalimentación personal. Estar en modo video nos permite a ver impactos positivos en lo que estamos aprendiendo uno del otro.
---
Facilitadora: Minerva Pardo Capacitadora del Marco de Fortaleciendo Familias y los Factores de Protección. Participante activa en distintas iniciativas y organizaciones en el Valle de Yakima que trabajan en beneficio de las familias Hispanas. Coordinadora de la participación de las Familias en el Distrito Escolar de West Valley y líder de la Iniciativa Stronger Together Más Fuertes Juntos.
Diseñadora del Programa: Teresa Posakony – Teresa ha diseñado esta serie utilizando el modelo educativo tan popular "cada uno enseña a otro ~each one teach one". Conoce más sobre esto en http://emergingwisdom.net